PhysioLife Welcomes Physiotherapist Satvir Hundal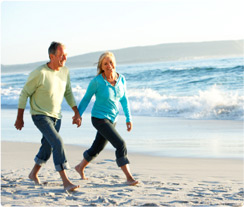 PhysioLife is pleased to announce that Physiotherapist Satvir Hundal has joined our team.  Satvir's academic career includes both a Bachelor of Science in Kinesiology from Simon Fraser University, and a Masters of Physical Therapy from the University of British Columbia.  In addition to her degrees, Satvir has also completed courses in the Mulligan concept, soft tissue release, and is currently working through the orthopaedic levels (advanced training in manual and manipulative therapy).  She also plans on pursuing additional post-graduate training in Women's Health.
Satvir's passion for Physiotherapy started when she worked as a Physiotherapy aid through the co-operative education program at SFU in a school working witih children with learning disabilities or special needs.  This experience left her wanting to continue helping clients of all ages to be as physically active as possible. She loves being able to help assist clients meet their treatment goals through the application of manual techniques, exercise prescription and education.
Satvir's previous experience as a Kinesiologist, and as a physiotherapist in both private and public settings makes her a well-rounded therapist.  As such, Satvir's patients have a broad range of injuries and ailments, but she has a particular interest in pre/post natal health and incontinence.
In her spare time, Satvir enjoys going on runs with her dog, hiking with her friends, and doing bhangra (Indian dance).  Satvir is fluent in Punjabi.
Welcome, Satvir!
Back to Blog