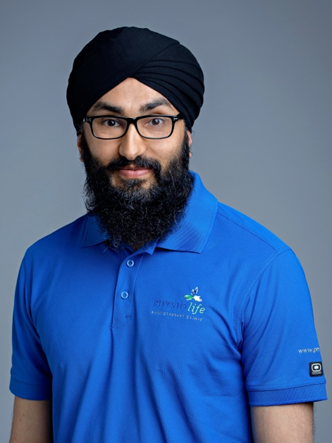 Physiotherapist
MPT, BSc (Kin), CAFCI, FCAMPT, CGIMS
JGulab graduated with a Master of Physical Therapy degree from the University of British Columbia. He also has a Bachelor of Science degree (Kinesiology) from Simon Fraser University. Gulab has completed numerous post-graduate courses including Gunn intramuscular stimulation (IMS), acupuncture through Acupuncture Canada, and vestibular therapy. Gulab is also a Fellow of the Canadian Academy of Manipulative Physiotherapy – considered the gold standard for hands-on manual and manipulative therapy.
Gulab enjoys working with individuals of all ages and abilities. Gulab's focus is to help each person meet their specific goals whether that is gardening or training for a marathon. He has experience working with a number of injuries including sprains/strains, whiplash, arthritis and post-surgical patients.
In his free time, Gulab enjoys getting outdoors by riding his bike and going for hikes. His further pursuits include yoga and Pilates. Gulab is also able to converse with his patients in English or Punjabi.