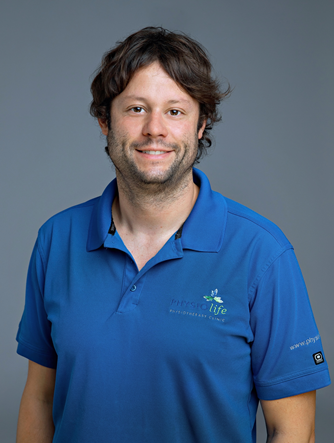 Andrew completed his education in massage therapy at West Coast College of Massage Therapy.  He was motivated to pursue a career in massage therapy after experiencing the benefits, first hand, as a patient many years ago.  For Andrew, the most satisfying part of being a massage therapist is seeing the positive results treatment can bring for his patients.
While Andrew is trained in numerous massage techniques (swedish, sports massage, trigger point therapy, pregnancy massage, etc.), Andrew's treatment philosophy is based on therapist-patient communication.  Whether it's the amount of pressure he applies, or the technique he uses, Andrew believes active and ongoing communication is necessary to understand his patient's needs and help them achieve their desired outcomes.
When not at the clinic, Andrew enjoys trying out new recipes in the kitchen or hosting family and friends for a meal.  In the spring and summer, you can often find Andrew hiking through our local mountains, or "chilling" at the beach.  Andrew also loves watching sports, and is an avid Canucks fan.